Sorry but mine are in plastic tubs and I only have small quantities (50 tubs)....Good luck!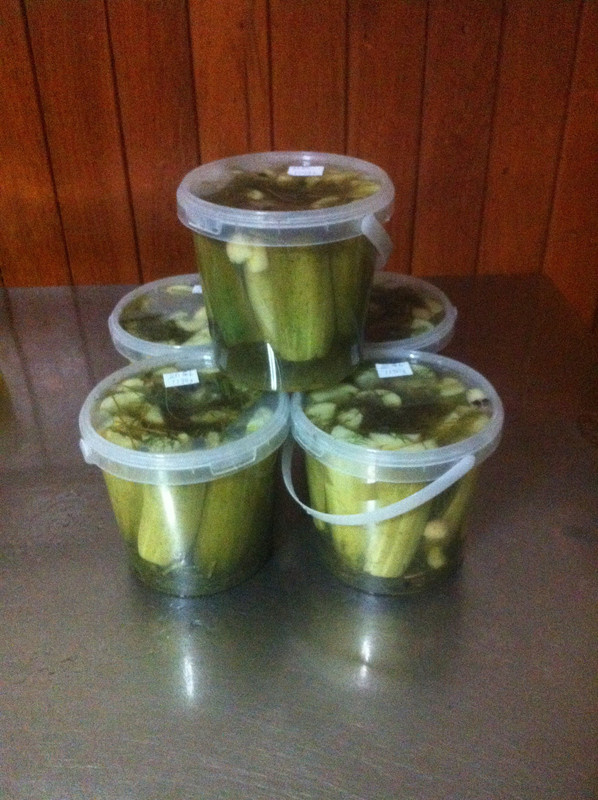 ---
440 newbie - handle with care
Posts: 5
Joined: Sun Feb 24, 2019 9:17 pm
Location: 1696 Hurry Street Salem, VA 24153
Do you sell them?
I always loved cars. I used to play 'Need for Speed' all the time... any
racing
game.
---
paulshabby

wrote:

↑

Wed Mar 13, 2019 12:25 pm

Do you sell them?
Pat sells lots of them Paul. Handcrafted ,no spray/ pesticide/ chemicals used in the production.
grown with love ~ you will not find better tasting dill pickles than Patcan's in the Kingdom.
---
Presently have close to fifty tubs....In plastic containers...Can buy at Neil's Mini-mart (136 Street near the riverside) or from me here. whole and sliced....Most tubs have now been aged 6-8 weeks (still have one 08 December) and weigh between 1.15-1.18 kilos. High quality unipak 1.1 Lt. Containers from Thailand.
---
Only the plastic containers are from Thailand....All the dill grown on my rooftop and cucumbers hand-selected by me at the outdoor market....Not delivered to me.
---
---
---
---