---
Where Did All the People Go?
Posts: 2550
Joined: Sun Feb 05, 2017 4:42 pm
Thats a pretty high profile appointment. No coaching experience but was a cracking player not so long ago.
---
---
Class player but unsure how a video conference from Australia will work wonders each week.

Thinking Melbourne Victory & Cambodia might be missing out on his full potential given both roles but the a-league will now have international breaks so he could do fly-bys whenever Cambodia plays.
It's never too late to be nice, unless you die.
---
It's never too late to be nice, unless you die.
---
440 newbie - handle with care
Posts: 3
Joined: Tue Aug 07, 2018 4:20 pm
according to
The Guardian
he will not get paid for his role as general manager of Cambodia's national team, so that shouldn't violate the AFC statutes you cited. Besides, Melbourne Victory were
"aware and supportive of Honda's negotiations with Cambodia when they signed him"
and as I doubt Melbourne Victory would spend
nearly 3 million USD
without consulting a lawyer, I presume everything is above board and will hold up.
---
---
My Only Friend is my Computer
Posts: 752
Joined: Sun Oct 29, 2017 12:20 pm
Location: K440 Channel 4 News
Human Rights Watch has urged Japanese A-League star Keisuke Honda to reconsider his recent decision to coach Cambodia's national football team, as he is working with a figure they allege is linked to human rights concerns.
The rights group said Honda is now "linked" with the president of the Football Federation of Cambodia General Sao Sokha.
In addition to the football post, Sokha is the Deputy Supreme Commander of the Royal Cambodian Armed Forces, commander of the Royal Khmer Gendarmerie, and a close associate of controversial leader Prime Minister HE.....
https://www.sbs.com.au/news/rights-grou ... an-general
Bringing the news a few hours or days before the other channel, or a few minutes after. You stay classy, nah, Cambodia.
---
Batshit Crazy Weirdo
Posts: 13995
Joined: Wed May 27, 2015 3:24 pm
Location: Bat Cave
Maybe they should get that Mourinho dude.

I heard he was available.
I love bitches n gonna fuck Texas and the USA right up their god damn ass! Hallelujah!
---
Here's the quote:
"In a statement, Asia director of Human Rights Watch Brad Adams said, "seeing a photo of Keisuke Honda with ... Sokha in August at a news conference was shocking"."
OMG, shocking news! They shook hands and smiled for the camera six months ago. Nothing two [married] Nobel Peace winners wouldn't do... but why call out ethnic cleansing and genocide in Myanmar when there's a football player in Cambodia to bully.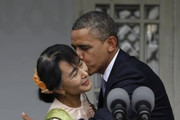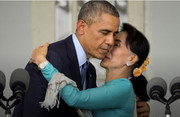 Human Rights Watch Asia really focusing on the important things and the details, yet again. Well done.
---
Who was the previous guy?

Wasn't he Nigerian? Can't recall the name
Tarry a little, there is something else.
This bond doth give thee here no jot of blood;
The words expressly are "a pound of flesh."
---
Government strikes back:
In response to HRW's accusations, the government questioned the organisation's credibility.

"The statement of the HRW Asia division executive director – a private organisation that regards itself as the human rights police in Asia – clearly shows its hostile character.

"The statement is a terrible and shameful act, and it is unacceptable for the Cambodian people," the government statement read.
Sokha compared Adams' comments to that of a spectator who criticises the players.

"It is like this – I am a footballer, but the one talking about me is not a footballer. He watches the match and criticises, but he has no experience in the game.

"I do not respond and I do not want to be famous because I already am famous. I do not need to ask someone to speak for me to become popular because I have my own popularity, so I say nothing," Sokha said.

Cambodia football spokesman Sok Kunthea said HRW should not link sports with politics.

"If HRW has a problem with Sao Sokha, the organisation should send the letter to Fifa to solve the case. We should not link sports with politics because these two should be separate," he said.
Phnom Penh Post
---