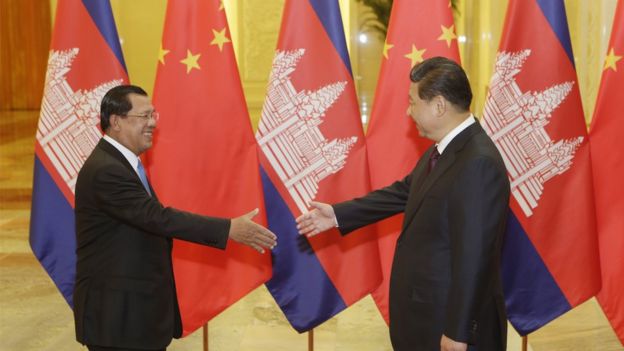 I wasn't really sure where to put this, but here seems as good as anywhere. The BBC's Jonathan Head published a good piece yesterday suggesting that when pipsqueak countries like Cambodia can stymie an ASEAN statement condemning China purely because it has been paid to do so, then the whole concept of ASEAN has failed.
What is it for? What role does it have now? Clearly fellow ASEAN countries now look at Cambodia with contempt - is it possible they could be sidelined or even booted out in future, and would it matter?
He also touches on AEC. 12 months ago this was front and centre of the economic agenda and was discussed everywhere. Now it seems like a forgotten irrelevance.
http://www.bbc.com/news/world-asia-36881530
Fourteen years after they first began discussing their differences with China over the South China Sea, the 10 members of Asean - the Association of Southeast Asian Nations - have once again bowed to pressure and produced a watered-down joint statement at their summit, in Laos.
No mention of China, which has been creating "facts" in the sea by building islands on disputed reefs. No mention of the recent ruling at the Permanent Court of Arbitration in The Hague that China had no historic rights over the area.
Once again, it was the smaller Asean members under China's thumb - Cambodia, and host-nation Laos - that were the weak link in the bloc's efforts to stand up to its giant neighbour.