Where has the Union Jack flag that flew proudly on the riverfront gone to?
I know there was one there before.
Yesterday the old tattered flags were being replaced with nice new ones, now there are two Australian flags but no Union Jack.
The British Embassy needs to sort this out forthwith!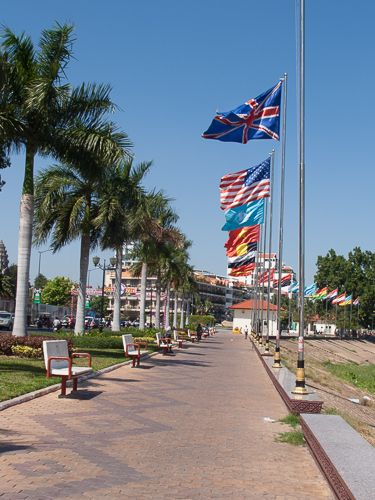 The Riverside in happier times.