I suggest using this thread to compile all incidents of Westerners in Cambodia attacking ATMs (or ATMs attacking Westerners), as this seems to be a growing feud.
1. American "Taco" Bill Lafferty may have started this ATM-bashing trend according to this 2013
post
by keeping_it_riel:
Maybe it's time to take a wander down memory lane and look back at the history of Taco Bill, beginning with his first arrest, not long after arriving in Phnom Penh when running the eponymous 'Taco Bill' cafe at the Lakeside.

Beating up a female member of staff is a highly effective way of getting your business closed down and landing your arse in jail - as Bill learned.

Fast forward a couple of years to an incident at a riverside ATM after which a bruised and battered Bill claimed he'd been set upon by local security guards. The security camera tapes, however, told a different story as a drunken and abusive Bill was seen to launch a frenzied attack on a non functional ATM and then turn his violent attentions to the bank's night security guards who were eventually able to subdue the drunken oaf.

Add to this numerous episodes of squalid alcohol-fueled violence all over town for about a decade and it hardly makes for an edifying narrative. But according to Bill, it's never ever his fault and he's merely a put-upon victim of unfortunate circumstances.....
2. A drunk Brit named Paul Connor
attacked an ATM
in Kampot in late December 2015.
3. A shirtless barang
rained blows upon an ATM
in Sihanoukville in 2016.
4. Finn Hannah Sirkia was
arrested for taking out her frustrations on an ATM
in Kampot last week.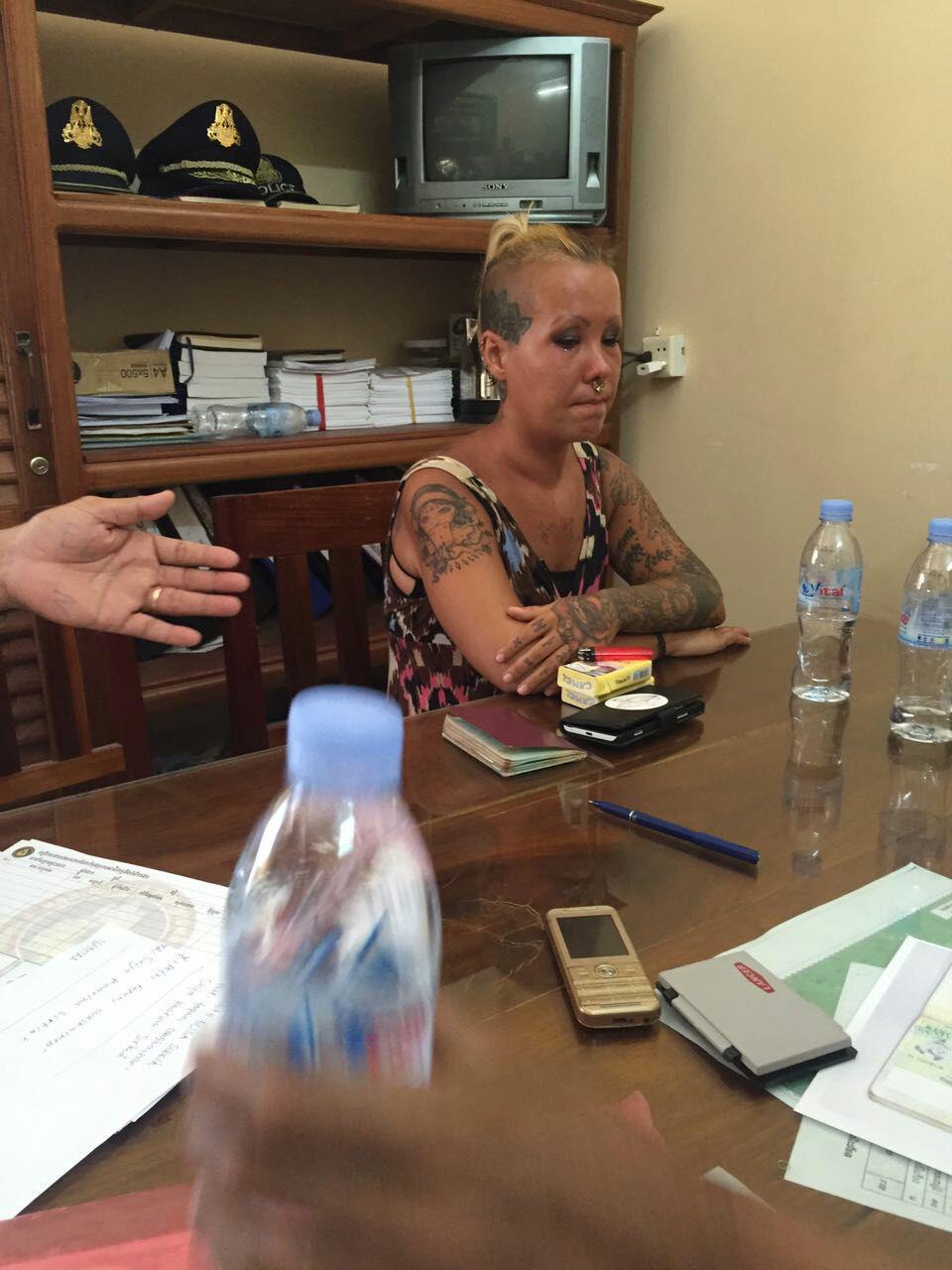 5. A Norwegian named Gisle Reikvam (or something like that) just got
arrested today
after smashing an ABA Bank ATM machine near Wat Phnom.
Let's keep this thread updated with new incidents, please let me know if I've left anything out.