One can travel in different ways: observe the surroundings comfortably through a car window; or blend into the local people's life, experiencing and going through their pain and joy, troubles and concern, just like the author of The Chronicles of Cambodia did. In this book Vlad Linder described in detail his journey to the land of The Khmer Rouge, which took place in April 2012…
I am the author of the book "The Chronicles of Cambodia":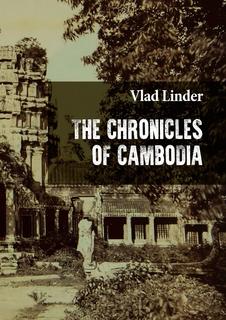 Now I'm a fervent traveller and aspiring writer.
Several years ago I undertook a long journey through
an amazing country, that touched my heart from the
first day I set foot on its soil. And that was Cambodia.
While travelling there, I experienced great things to
remember forever and met lots of wonderful people.
I was so much under the impression, that right after
getting back from the voyage, I decided to share my
experience with a wider audience.
So I am writing this letter to ask you to
read
my
short novel, it takes not more than 10-15 minutes.
If you love what you just read, please like & repost it. Thanks
Book online availible at:
Amazon
,
Google Play
,
iTunes