---
---
Yea, grinder I mean. I don't get why a cheap single use plastic one works (that you buy with the peppercorns already inside in the spice aisle of the store), but a $10 one never works.
---
I have Cheap Mobile Internet
Reactions: 0
Posts: 363
Joined: Fri Oct 14, 2016 4:47 pm
Just refill the single use one if it works
---
I live above an internet cafe
Reactions: 0
Posts: 230
Joined: Sat Feb 19, 2011 2:48 pm
The single use ones are often just that, single use. They are made so that they are impossible to open and refill so you are forced to buy another. Happened to me at least a couple of times. And yes, the OP is right. Most sold despite the price are crap that don't work worth shit.

Johnny
---
Wibble Wibble ?!?
Reactions: 1
Posts: 1966
Joined: Fri Aug 26, 2011 1:07 pm
Location: is everything
If I needed, I would order 2 or 3 of these through CamboQuick:
https://www.amazon.com/OXO-Good-Grips-L ... B003L0OOQM
OXO Good Grips Lewis Pepper Mill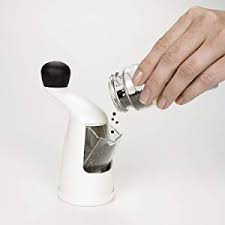 I have 2 of these William Bounds mills. The first one was given to me in 1984, and has lasted over 21 years in SEA. They don't seem to be readily available on the net, though.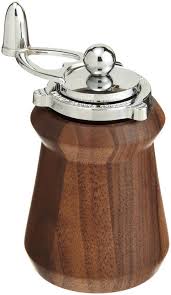 If I need to grind a lot of pepper, I use a mortar and pestle. Dirt cheap and available at any local market. Also I can feel kewl like Jamie Oliver.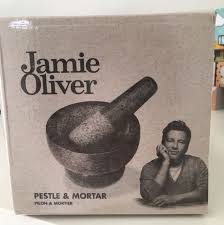 I am sooooo very sorry if you can't understand or appreciate my sarcastic facetiousness.
---