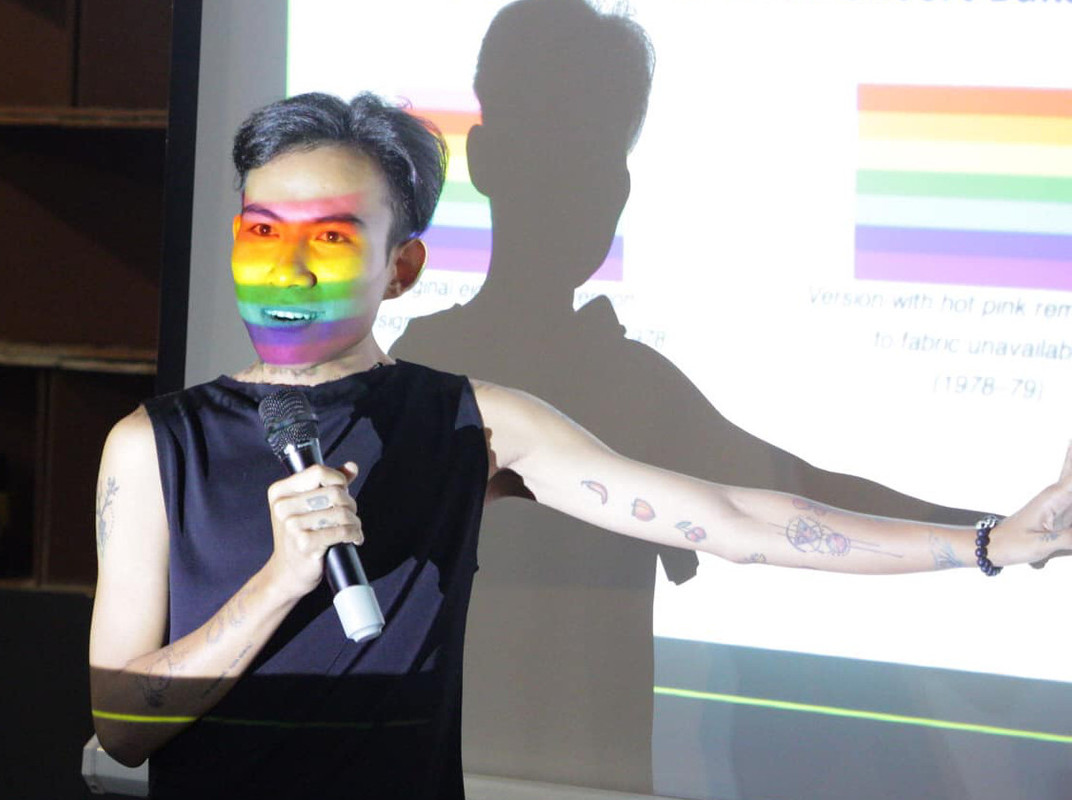 Last night at The Factory in Phnom Penh, Nerd Night held an LGBTQ event to celebrate this year's Pride month. The host presented the event by describing Nerd Night as a night where people share their nerdy passions. "Any topic is open. We are a community organization volunteer run so we do not try to filter or censor anyone."
Nerd Night's noble anti-censorship ideas quickly backfired when a speaker called Kaza Nora Yin entered the stage. In his talk, "What if rainbow", Kaza from Cambodia unleashed his hate targeting multiple oppressed minorities.
He described his presentation as "the possibility of the revolution of gay riot which could have happened anywhere else first before the rainbow flag was designed" and started out by saying that he's "not sure why the fuck" the popular LGBTQ rainbow flag used to include brown and black colors.
He continues by imagining what Nazi Germany would be like if it was a gay community, asking "what if fucking Nazi is like rainbow shit" and if Adolf Hitler would say that "he's going to become gay and suck some dicks". He showed a famous photo of a little girl who grew up in a concentration camp in Poland that was asked to draw her home, saying that she would probably have drawn the LGBTQ rainbow flag if they had given her colors to use. According to Kaza, Nazi soldiers would not be so frustrated if only they had watched drag shows instead of concentration camps.
Kaza then showed a picture of Muslims demonstrating for freedom in India, saying "this is like a riot like people making riot fucking Muslim India". Talking about rumors that Alexander the Great was a bisexual, Kaza said that he has "a lot of fucked up imaginations" about Alexander, saying "pick me, bitch, I volunteer". As a final comment about Alexander the Great, Kaza said that he doesn't know what to talk about "but anyway I want to fuck him".
Kaza also said that he thinks Zeus created Adam because he is a homosexual before he asked what if the Stonewall Uprising had happened in Phnom Penh, showing a picture of himself wearing a blonde wig Photoshopped into a photo taken in Phnom Penh in 1970.