Cambodian Recession ?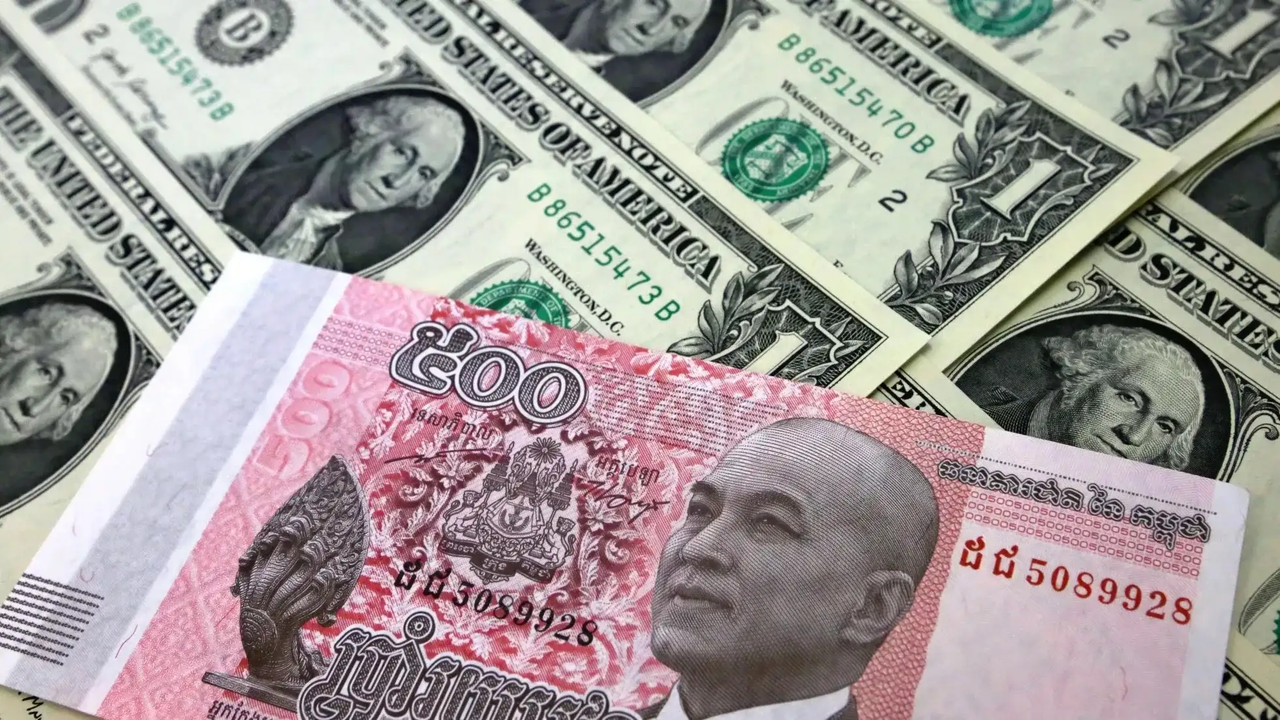 Is Cambodia about to experience its first economic downturn, or recession, in decades ?
With 2020's various challenges and global crises it is a valid question.
Tourism accounts for roughly 33% of Cambodia's GDP. But now nobody can, or wants, to come. Visa fees are drastically down, Angkor Wat ticket sales are down, hotel occupancy is at a record low.
The garment and shoe sector accounts for roughly 18% of its GDP, and about 80% of its export earnings. This was already slowing down and reducing over the past few years due to unionization causing spiralling costs and overheads making it too expensive to manufacture here. Coupled with the EUs threats to pull the EBA status of Cambodian Garments. But now it is reaching an untenable level as head offices and home markets themselves are also starting to struggle. Several other markets can easily produce the same goods at a much reduced price.
Logistics companies moving products, and people, in and out of the country are suffering as goods are not moving in the same volumes as before, and people are mostly only moving out of the county. Supply lines have remained mostly stable for regional imports, but some shortages have already been seen in local markets, along with sporadic gluts of domestic produce at much reduced prices.
Private schools, universities, institutes, training courses, are all struggling to make headway into workable online solutions, but a lot of customers will be hard to convince when other comes to the end of the current period that it is worth paying the full Bricks and Mortar fee for such services.
Banking and MFI loans have already surpassed the country's annual GDP (2019), and the private loan sector is estimated to be up to twice that according to some reports, the potential for bad debts has never been so high.
All of these sectors are also supported by a large number of non-sector specific companies - think of every computer or laptop in an office, garment factory, hotel, or airport. Think of every piece of paper purchased to print out something at any office in those companies, or indeed any standard piece of office stationery; pens, post-it-notes, or spiral notepads. Think of all those employees buying breakfast, lunch, or just a coffee near their offices everyday. The petrol that they use to get to their offices, the wear and tear, servicing and depreciation of the cars or motor that they use to commute daily. The business lunches, dinners, coffeeshop meetings, beers after work ...
Cambodia has, thankfully, been bypassed by the massive CoVid death rates of many western countries, but the medium to longterm effects on the country are yet to come.
Food security is barely covered with just domestic rice and noodles. Every piece of imported fruit, vegetables, or Vietnamese pork means that some portion of that money leaves Cambodia and goes to a different market economy.
NGOs stopped being a relevant source of cash for the economy a while ago. China has picked up a lot of the slack, but mostly with softloans, and their hard investment has ground quickly to a halt.
Hospitality, F&B, et cetera are struggling - already we have too many outlets and not enough customers, and with even less customers available in the short to medium term things will only get tougher, and we will see more and more of them closing down and not reopening.
As a country, Cambodia has only known double digit, or near double digit, economic growth for the last two or three decades, it is not prepared for an economic downturn, its people here have no experience of one, no idea even what one is, let alone how to weather one.
For years people like myself have been saying that the Cambodian economy needs more diversity, unfortunately this has been very slow to happen, and has only been taken up on a low level, with no national plan or oversight to actively pursue this as a clear strategy for sustainable economic growth.
The heavy dollarisation of the Cambodian has to date afforded some protection - while the US dollar is strong, but that may change at any point, especially with the US increasingly facing its own issues, and a US election just a few months away.
There is a very real chance that by the end of the year, and into 2021, Cambodia will be facing one of its hardest economic times in living memory.