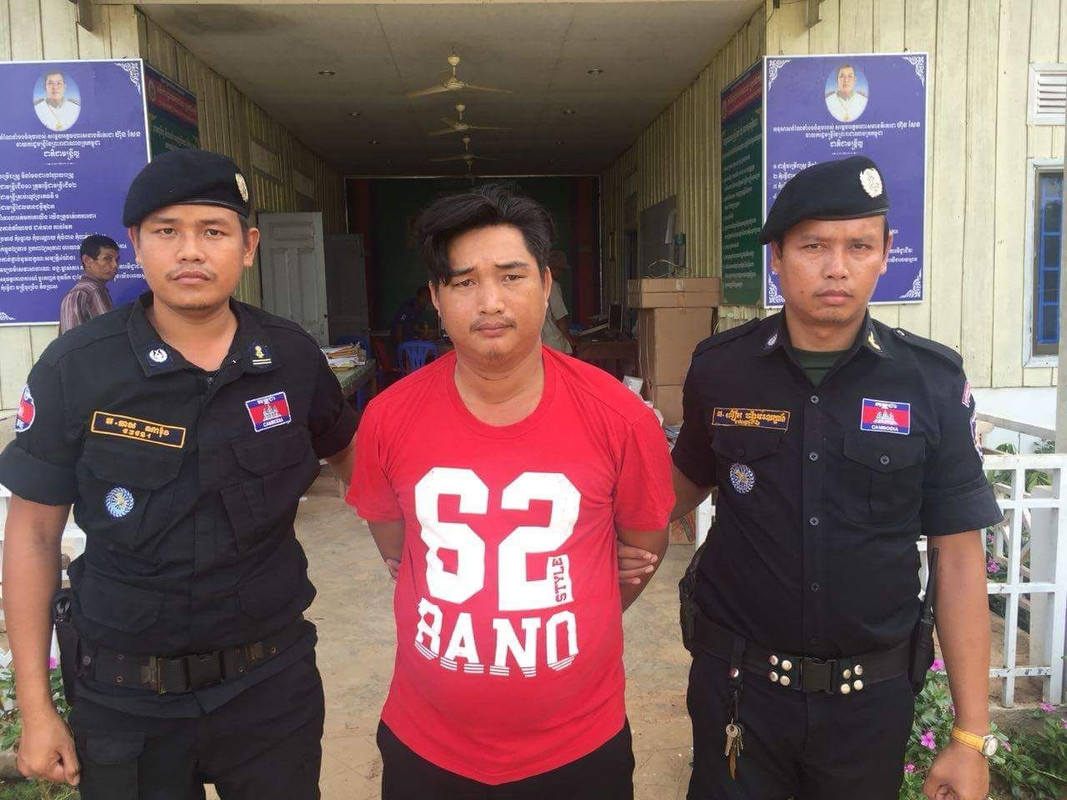 Battambang: A man who was arrested by police on charges of rape, aggravating circumstances, torture and rape of his daughter.
The Ek Phnom Inspectorate said that on the afternoon of July 13, 2018, the criminal force of the Ek Phnom District Police Inspector sent a suspect, Long Sothea male, 38, resident of Kbal Spean 2 Village, Sangkat Poipet, Poipet City, Banteay Meanchey Province, to the provincial police commission to act according to legal procedures.
In cases of rape (aggravated by torture and rape, the girl's alleged abduction occurred from May 2018 to July 2, 2018 at the rented house The village, above and after our forces arrested on 12th July 2018 at 23pm at the front of Build Bright University. Battambang town.
Original:
http://www.cen.com.kh/archives/67002.html