Scaremongering Strumpet 'reports' on behalf of Expat 2.0 in an attempt to appear relevant.
BallSack Lane,
Hair-Jobs had their ivory towers rattled when their mocktail sipping posing was interrupted.
Maybe there was something in the air (LSD ???)
PanicMongers claimed that they were chased down by AK47 wielding Khmer Kops demanding that they stop supping superlative supper cocktails.
'Alleged Reporter' Amanda Kaufmann took a break from her usual writing interests of, 'Where the ParTAY this weekend' and ' Celebrate Women' in a bid to make it look like she is important. She is in fact, in her own words,
"I am, in fact, an American female"
in fact. Proving once and for all time, that she has at least heard of Tom Petty.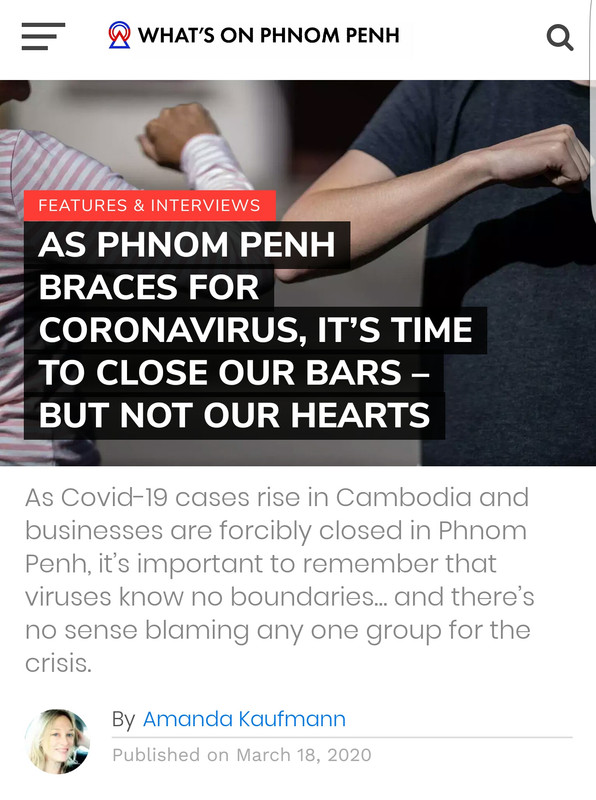 For St. Patrick's Day revellers on St 308 and Bassac Lane, the party came to an abrupt end on Tuesday night as armed police descended on the street and forced all bars and restaurants closed. The nightlife destination, which is especially popular with Western expats, was thrown into chaos as people reported being "chased" by police armed with AK47s.
Full Delusion Here:
https://whatsonphnompenh.com/whats-goin ... ases-rise/