Bark plop plop bark woof woof
Reactions: 130
Posts: 1735
Joined: Sun Oct 29, 2017 12:20 pm
Location: K440 Channel 4 News
Cambodia's possibly rudest job posting service can't answer simple questions.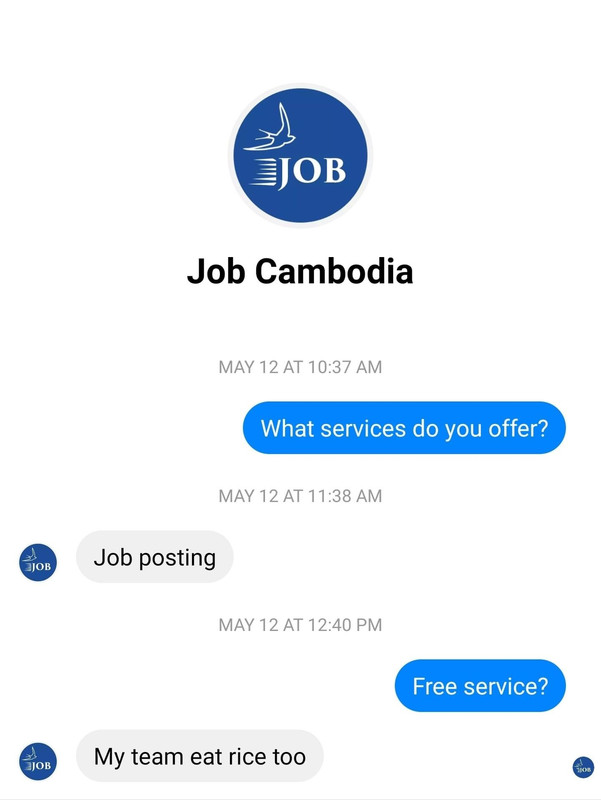 Bringing the news a few hours or days before the other channel, or a few minutes after. You stay classy, nah, Cambodia.
---
Fluffy Bunny
Reactions: 34
Posts: 5510
Joined: Tue Jan 12, 2010 12:14 pm
Location: Where the unstoppable force meets the immovable object
I think they're trying to tell you that no, it ain't free, they have to feed themselves too.
¯\_(ツ)_/¯ ̿ ̿'̿'̿\̵͇̿̿\з=(•̪●)=ε/̵͇̿̿/'̿'̿ ̿ ٩(×̯×)۶

If you were to make a list of all the fucked up, retarded, inept, stupid shit you shouldn't do on the roads, that would actually turn out to be the Cambodian handbook on how to drive.
---
Similar Topics

Replies
Views

Last post