Prince International Airlines has secured the Air Operator's Certificate (AOC) from Cambodia's aviation body, becoming the seventh domestic registered airlines.

The AOC was granted to the airline on June 11 at the State Secretariate of Civil Aviation (SSCA) in the presence of H.E. Mao Havanall, Minister in charge of SSCA, and the airline's Chairwoman Ms. Yifei Jiang.

Up to now, Cambodia has seven local registered airlines, including Cambodia Angkor Air, Sky Angkor Airlines, Bassaka Air, JC (Cambodia) International Airlines, Lanmei Airlines, Cambodia Airways, and Prince International Airlines.

Cambodia has three international airports located in Phnom Penh capital city, Siem Reap province, home of the famous Angkor temples, and Preah Sihnouk province, the coastal hub with investment booming.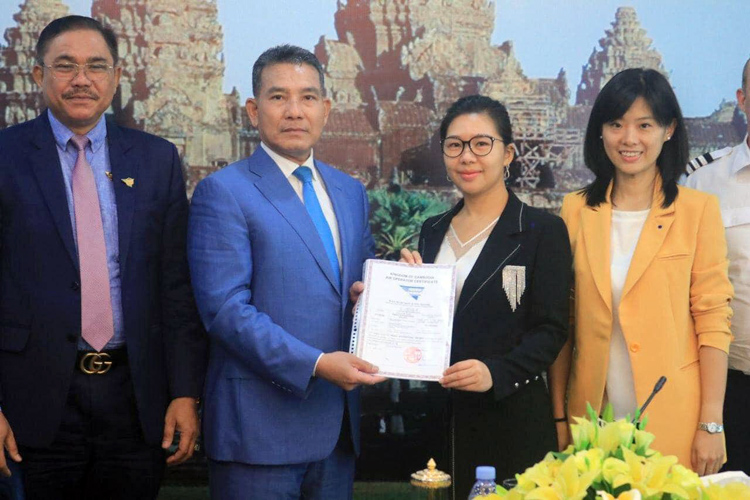 http://akp.gov.kh/post/detail/213237