Phnom Penh currently has 37 buildings with more than 40 floors. Although many developers have claimed in recent years that they are building the tallest building in Phnom Penh, due to a lack of funding and other factors the projects have stalled or not yet started.
The Phnom Penh municipal wrote in its monthly report that so far there are 1,484 buildings with more than 5 floors (compared to 1,088 in November last year), of which 815 are 5-9 floors tall and 406 are 10-19 floors tall. There are 107 buildings with 20-29 floors, 59 buildings with 30-39 floors and 39 skyscrapers with 40 floors or above.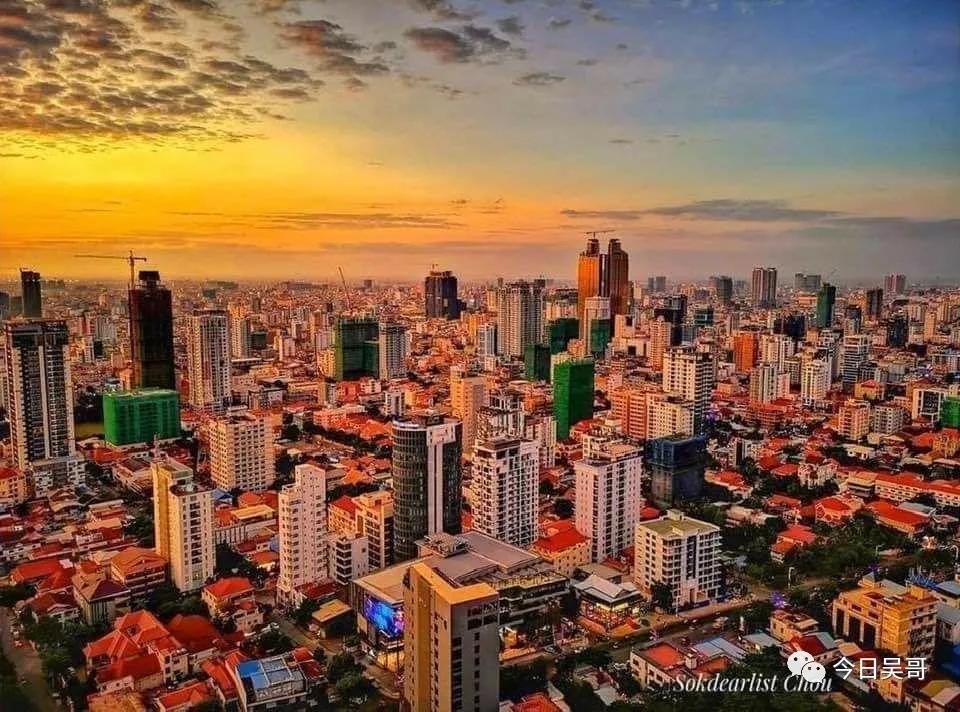 In 2008, the 42 story Golden Tower project announced that it would be built as the tallest building in Phnom Penh. The following years developers have repeatedly announced that they will increase the height. However, the tallest finished building in Phnom Penh, Vattanac Tower, is 187.3 meters tall and finished construction in 2018.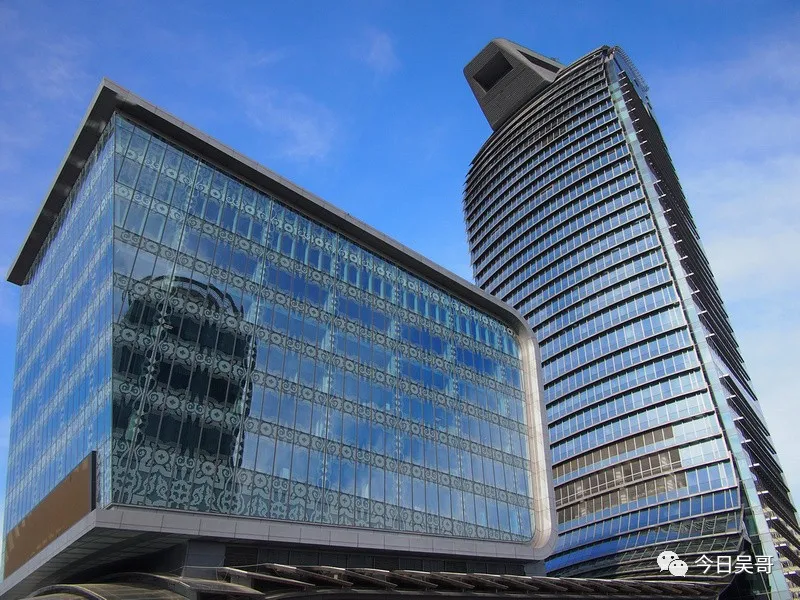 Many skyscrapers are racing to become the tallest: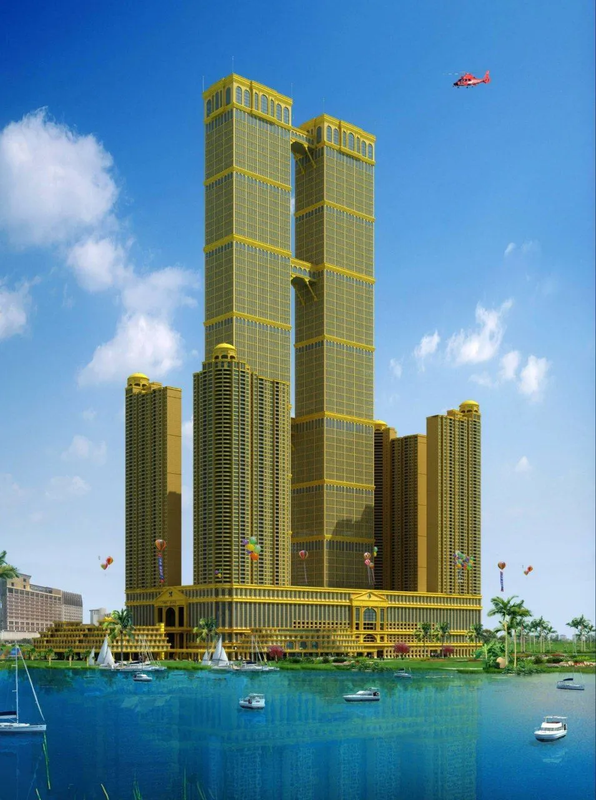 Phnom Penh Twin Towers World Trade Center
Investors: Cambodian Thai Wenlong Group, Macau Xingye Group
Investment amount: US$2.7 billion
Number of floors: 133 floors 560 meters
Planned start time: 2016
Planned completion time: 2019
Location: By the Four Arms Bay in Phnom Penh, opposite the Naga World Casino
If completed, it will not only become the tallest building in Phnom Penh, but also the tallest twin tower in the world. Although it was approved a long time ago, and a Chinese construction company won the bid to build it, it was abandoned in 2018 due to financial issues that have not yet been resolved. Construction has not started.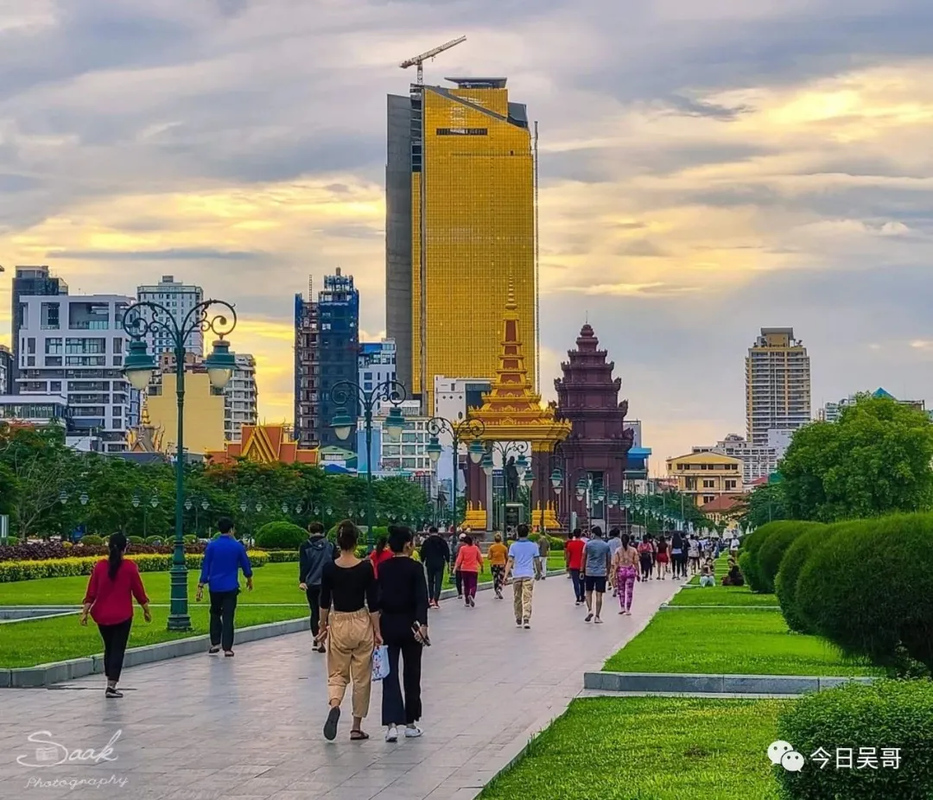 Gold Tower 42
Investors: AEON Cambodia, China Hongtao Co., Ltd., Macau Weimin Construction Company
Investment amount: 240 million US dollars
Number of floors: 42 floors 211 meters
Start time: 2008
Original planned completion time: 2011
Location: The intersection of Monivong and Sihanouk boulevard in Phnom Penh
As one of the earliest high-rise projects developed in Cambodia, it was named "Cambodia-Korean City" (Camkocity) at the time. After they began construction in 2008, it was suspended due to the impact of the financial crisis. Construction resumed in 2018 after being bought by Chinese investors, but it has been suspended and resumed many times since then. After 12 years of construction the golden exterior wall is nearing completion. Due to financial problems it is still unknown when it will be finished.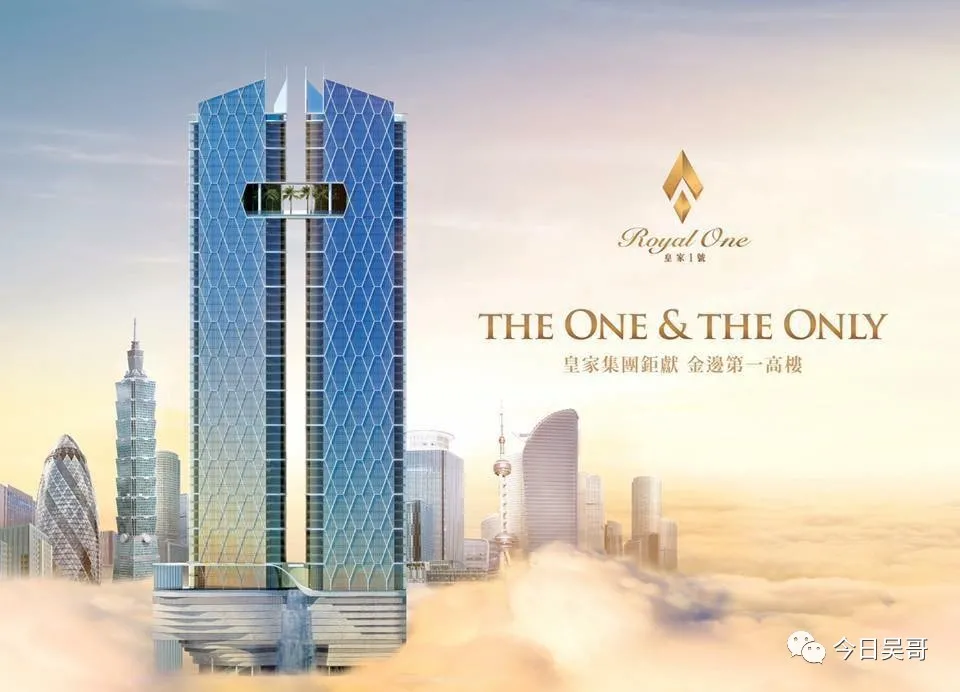 Royal One
Investor: Royal Group
Investment amount: 260 million US dollars
Number of floors: 245 meters with 68 floors
Start time: 2019
Estimated completion time: 2024
Location: The intersection of Monivong boulevard and Street 114 in Phnom Penh
The construction was started by a Chinese construction company but it was suspended shortly after it started and they originally planned to resume work in the end of last year. In March, 2019, the person in charge of the project was arrested for drugs which affected the project. Recently the contractor of the project was changed to China Hydropower Tenth Bureau.
There have been additional skyscrapers announced publicly but the projects may still be cancelled: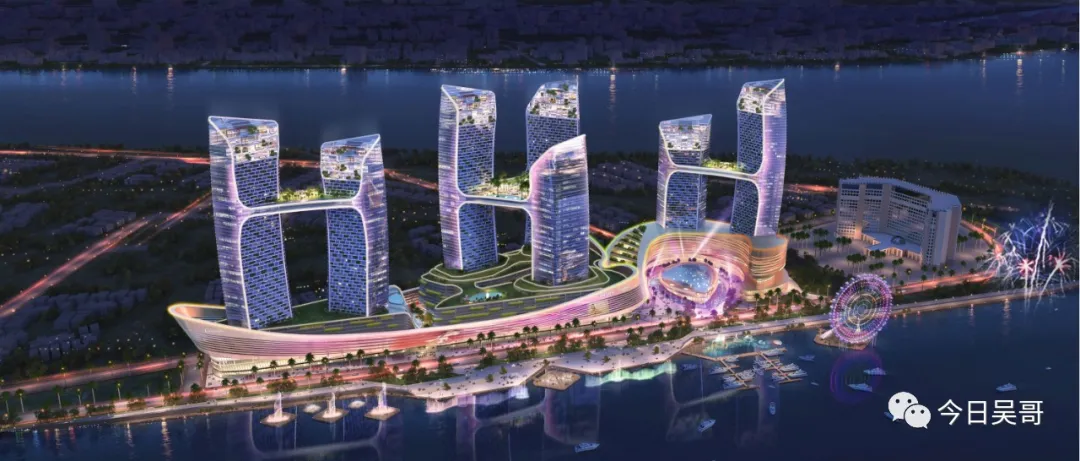 Chroy Changva Riverside
Investor: Sokha Sokimex Investment Group Co., Ltd.
Building area: 8 hectares
Number of floors: 60 floors
Location: Next to Sokha Hotel
Planned start time: 2015
Status: Not under construction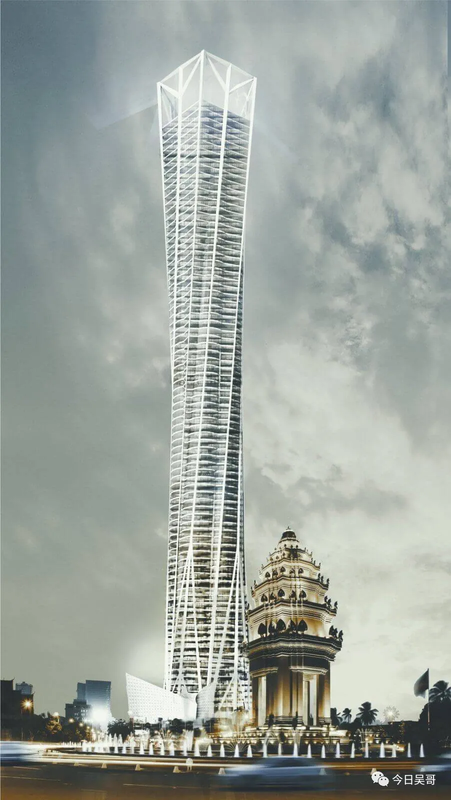 MGN Tower
Number of floors: 85 floors, 485 meters
Location: Norodom boulevard, next to the Independence Monument
It was originally planned to be the new headquarters of M.G.N Emperor Bank but the construction time and related plans have not yet been announced.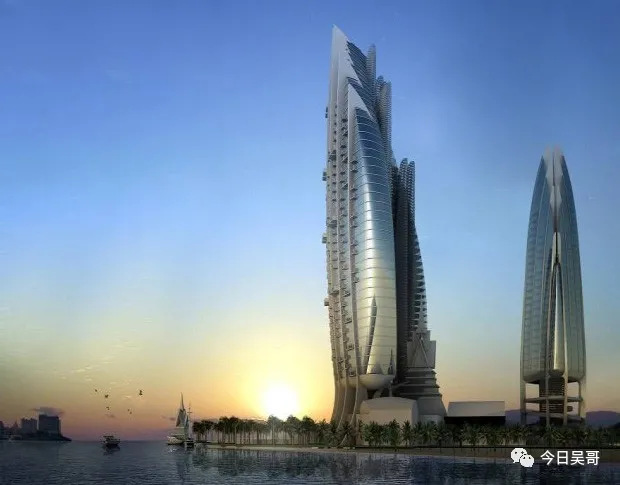 Hotel Cambodiana
Number of floors: 144 floors 600 meters
Planned investor: Royal Group
Location: The original site of the Cambodiana hotel
In February 2018 at the graduation ceremony of the Phnom Penh Polytechnic Institute, Hun Sen revealed that the skyscraper would be built in the original 1960s location of Hotel Cambodiana, but the Royal Group has not announced any construction timetable.