Yesterday October 23 was the 29th anniversary of the signing of the Paris Peace Agreement. Sam Rainsy, the former leader of the Cambodia National Rescue Party, led a protest in front of the Chinese Embassy in France. A small number of supporters also protested in front of embassies in Cambodia, and three of them were arrested by the police.
Sam Rainsy is currently in Paris, France. On the morning of October 23 he led about 50 Cambodians in France to protest at the gate of the Chinese Embassy in France. Sam Rainsy said that he called on all parties to respect the Paris Peace Agreement and protested China's "establishment of military bases" in Cambodia, accusing China of trying to expand its influence.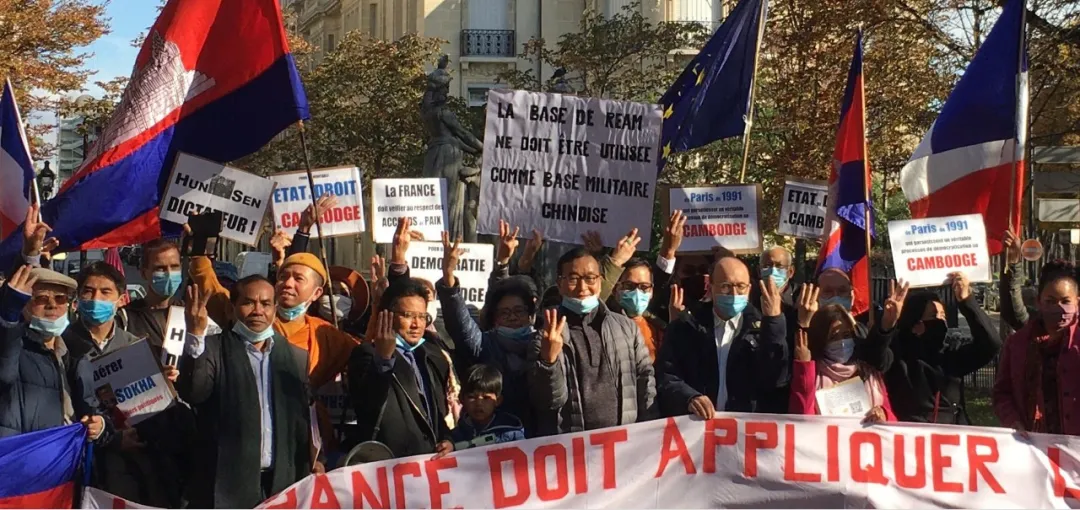 Sam Rainsy urged his supporters on Facebook to demonstrate at the Chinese embassies in Cambodia, France, the United States and other places to protest China's "establishment of military bases in Cambodia".
Prime Minister Hun Sen strongly condemned the protests, saying "the country is flooded, do not add chaos to the country", warning that action would be taken against the demonstrators. "Cambodia will never allow other countries to set up military bases within Cambodian territory", Prime Minister Hun Sen said.
Yesterday morning, the Phnom Penh police were deployed at the gate of the Chinese Embassy in Cambodia to ensure public safety.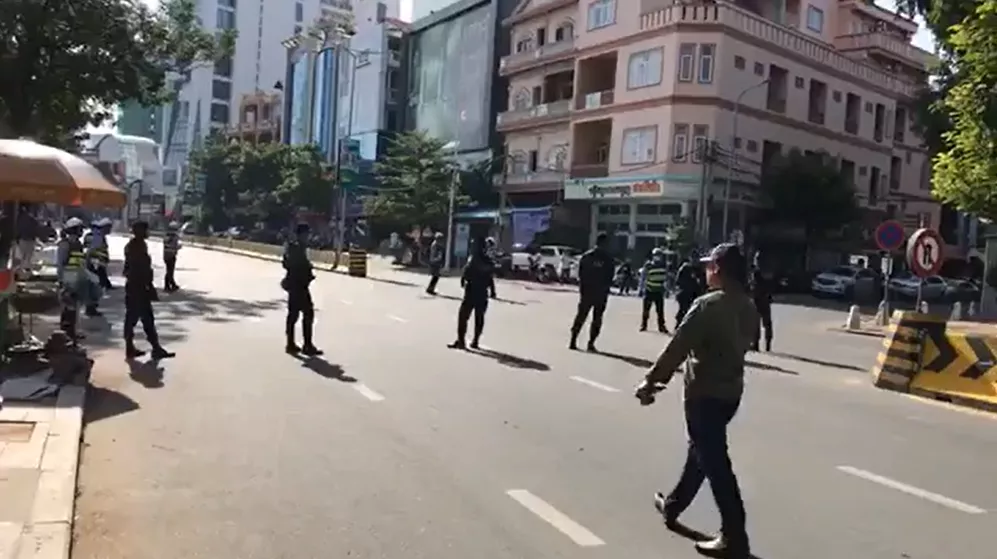 Senior leaders of the former Cambodia National Rescue Party said that about 300 people would participate in the demonstrations in Phnom Penh, but in the end only around 15 people participated in the protest near the Chinese Embassy, and around 60 people demonstrated in front of the American and French embassies in Phnom Penh.
At 8:30, around 15 people came to protest in front of the Chinese Embassy. They were mostly women in the 40s and 50s. It was a very different group compared to the young people that supported the Cambodia National Rescue Party during its peak popularity.
The police dispersed the protesters and arrested three of them.
A spokesperson for the Phnom Penh City Hall said that the authorities had not been notified in advance that the demonstrations would take place, and the organizers had not sought permission. If people want to demonstrate in public they must submit an application to the government and hold demonstrations in designated places.
The protests did not receive widespread support on social media.
Author Sebastian Strangio said that in the past, Sam Rainsy focused on Vietnam and Vietnamese influence in Cambodia, and China's investment in Cambodia was rarely mentioned, but recently his approach has changed dramatically.