March 7 update: Vaccination of foreigners has been SUSPENDED until March 10. Register on the app and wait for instructions.
March 6 update:
Foreigners in Phnom Penh may receive their Astra Zeneca vaccine at Calmette hospital.
Saturday 2:30pm until 4pm
Sunday and Monday CLOSED
Tuesday 8:30am-12pm and from 2:30pm-4pm
Foreigners in other cities may contact the local referral hospital for more information.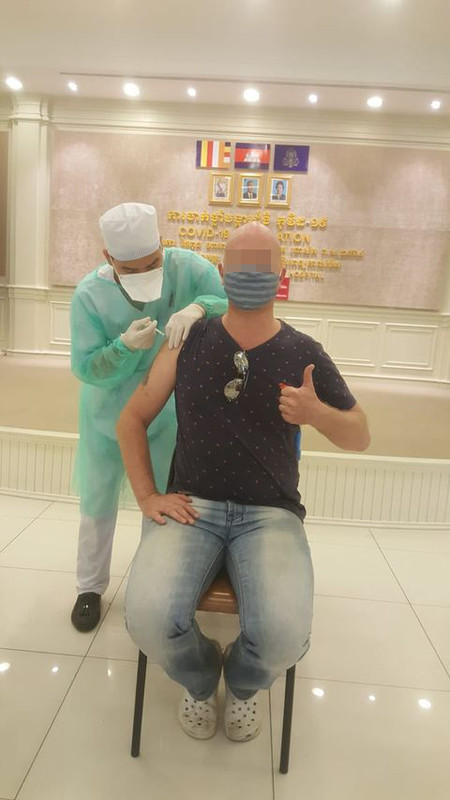 The Ministry of Health issued a notice today (Friday) starting today locals and foreigners in Phnom Penh, Kandal and Sihanoukville may go to receive their Covid-19 vaccination.
Foreigners may go to the Calmette hospital in Phnom Penh and provincial, municipal, county and district national hospitals in Kandal and Sihanoukville.
The MoH emphasized that Cambodians over 60 years old will receive the Astra Zeneca vaccine while those between 18-59 years old will receive the Chinese Sinopharm vaccine.
Foreigners over 18 years old can also receive the vaccine
The notice states that foreigners older than 18 who are living or working in Cambodia should go to the relevant vaccination point to receive their dose.
Vaccination will be carried out every day including holidays. Vaccination points are open from 8am to 5pm but closed for lunch between 12pm and 2pm.
After receiving a shot of Sinopharm the second dose must be taken within 2-4 weeks.
After receiving a shot of Astra Zeneca the second dose must be taken within 4-8 weeks.
Vaccination is free of charge for both locals and foreigners.