Hi Intelsoft,
Unsure if Duckfeet will be back to re-provide evidence that has already all been provided, but this should do for the central claim that Dwayne absolutely lies about his qualifications. Here is a screenshot from his time at Noblesse, which appearaed at other schools he worked at, and is straight from his resume: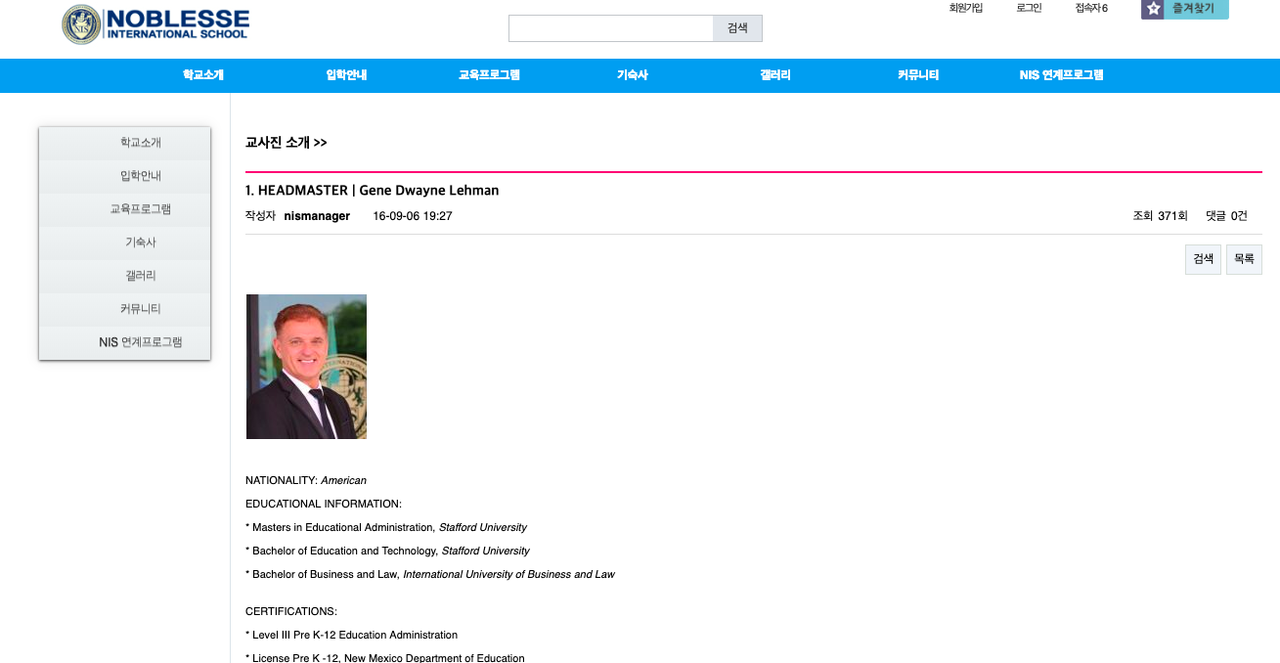 Until Dwayne's dishonesty was uncovered at Noblesse, his CV listed these as his only credentials in every role he'd ever held:
- Masters in Educational Administration, Stafford University
- Bachelor of Education and Technology, Stafford University
- Bachelor of Business and Law, International University of Business and Law
Not only does does Dwayne not posses or has ever possessed any of these qualifications, they actually DON'T EXIST, and the universities are either fake or online "buy your degree here" scams.
Dwayne is utterly uneducated.
Naturally, it's difficult to provide evidence of things that don't exist, but Dwayne has had more than enough opprtunity prove that his claimed credentials exist. It's an exceptoinally easy thing to do! Provide your qualifications, Dwayne! Instead, he has deleted ALL of his public professional profiles such as LinkedIn, and has completely changed his sotry with regard to his ccredentials. For a short time, he was touting "Masters of Something at University of the People" but now even that seems to have fallen by the wayside. Now, he seems to have just given up on the idea of having any qualifications at all, as evidenced by his latest copypasta bullshit.
If you are considering sending your children to an organization Dwayne leads, don't!