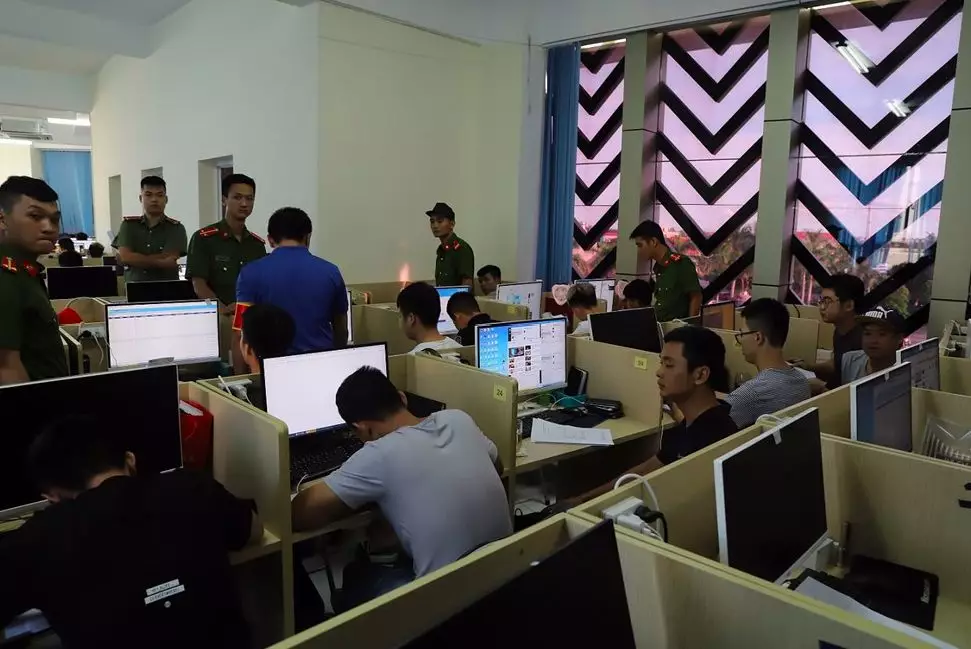 Chinese police captain tells his version of events when Chinese police coordinated a bust in Vietnam targeting 21 online gambling gangs.
I received the call on the evening of July 20. The Chinese Ministry of Public Security assigned us, the Public Security Bureau of Zhuhai, to work on the case and set up a task force.
Listening to the tone while my superiors described the case, I felt that this would be a particularly big case. The kind that I would be bragging about to my wife and children for the rest of my life.
We didn't have much time and I quickly got on the plane to Vietnam feeling like I was walking on thin ice.
Like Sun Tzu said, "If you know the enemy and know yourself, you need not fear the result of a hundred battles". However, we never did any investigation ourselves, and we never went to inspect the crime scene. We only learned details about the case through the Vietnamese police report.
For a moment, the worst picture flashed in my mind: Vietnamese police rushed to arrest people, but they received intelligence a few minute in advance that the key evidence had long been destroyed.
The Chinese police are required to decide within 24 hours of an arrest whether they should press charges against a suspect, and the requirements for evidence are very strict. After the time has run out, even if you know that the arrested suspect is guilty, you have to release them.
There are too many uncertainties involved in cross-border law enforcement.
Before I went to Cambodia to fight online gambling and transnational fraud, the criminals did not fear the police. You may have heard that 70-80% of online gambling is based in Southeast Asia, because in many countries it is legal to open casinos. In Cambodia and the Philippines, both online and offline casinos are legal, but they require licenses granted by the government.
There are actually very few casinos with real licenses. In the past, online gambling groups in China were linked to regular in-person offline casinos.
In the Philippines, some casinos operate as in-person casinos downstairs, but they house over a dozen online gambling gangs upstairs, and some rent a nearby building. The online gambling gangs pay high rents to the downstairs casinos every month for protection. The in-person casinos tell them not to be afraid of the police because whenever they turn up, the casino operation is legally protected.
These models exist in many countries and while they look like legal operations, they are not legal at all. Casinos say that they are legal to calm people down, with one level coaxing the next level, so that the people below can earn money for them honestly.
Despite the criminality of the setup, it is not easy to arrest all these people and return them to face justice in China.
According to Chinese law, if someone sets up a casino abroad to solicit Chinese citizens to participate in gambling, it is definitely illegal. Whether other countries recognize it as crime and act on it is another matter.
Most countries are very supportive of China's fight against illegal activities, but each country has different laws.
In Cambodia, we first obtain a complete chain of evidence, communicate and negotiate with the Cambodian national police. Cambodian Prime Minister Hun Sen is very supportive of us cracking down on illegal online gambling. Therefore our operations have been very successful and we have arrested hundreds and brought them to justice.
This time, I can only choose to believe and try my best.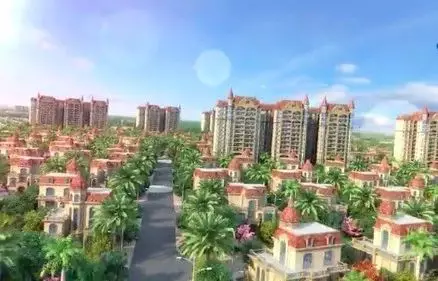 OurCity concept picture
Preparing for war
When we arrived in Vietnam, we first met with people from the Ministry of Public Security and the Embassy of China to Vietnam.
Here is the whole process for everyone:
After receiving the report, the Chinese Embassy notified the Vietnamese police through the police liaison officer.
At the same time, our Ministry of Foreign Affairs issued a note (a kind of diplomatic document) to the local government. After receiving the note, the other country will instruct their law enforcement agencies to cooperate with us in accordance with international conventions.
The police from the other country will go to the crime scene to investigate. The legal procedures of each country are different, so the time requires is also different.
After confirming that we meet the conditions for cross-border law enforcement, we can proceed to the next step.
We gathered around a conference table to discuss the progress of the case and the next steps. We present needs such as: be sure to arrest the suspects while working and protect the evidence at the crime scene so that it is not destroyed.
While communicating with the Vietnamese side, we have to arrange our own tasks including interrogation, external coordination, evidence collection, etc.
Closing the net
On the day of the operation, the road was closed and the Vietnamese police surrounded the whole target area. As you can imagine it looks like something from a movie.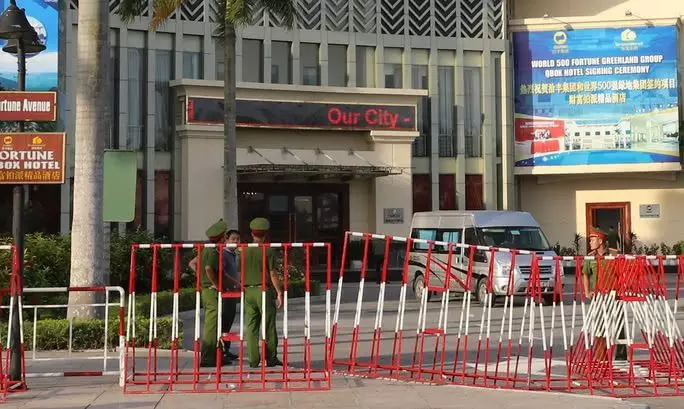 At first I had to wait outside. The Chinese police do not have the power to enforce the law abroad, and only the Vietnamese police can investigate the crime, carry out arrests and collect evidence. That is why I am worried.
After they have everything under control, we ask them to go to the crime scene to confirm.
We are passive observers throughout the whole process. We can't record video or instruct them, only watch them work, and then we talk to them about how to deal with it after reviewing it. This is the international practice.
When I walked into the room the suspects were all in front of their computers. The Vietnamese police sent a lot of translators and were assisting in taking notes. If there were no translators the arrested would play stupid and pretend like they don't understand Vietnamese and they would not cooperate with the Vietnamese police to collect evidence. The Ministry of Public Security of Vietnam used every Chinese translator available from the police training school.
It looks like an Internet cafe but it is denser than an ordinary Internet cafe. Because many people are crowded in the same room for a long time there is a stuffy smell in the room. It's a big mess. There is food, drinks and rubbish on the tables and the room is filthy.
Their work is regulated very strictly. They must work 12 hours a day and they are not allowed to bring any personal phones. They must complete the assigned tasks every day, otherwise they will be punished. They are deprived of food or beaten. Illegal detention is common. There have been people who jumped from buildings in Sihanoukville. I don't know if they committed suicide or were pushed down.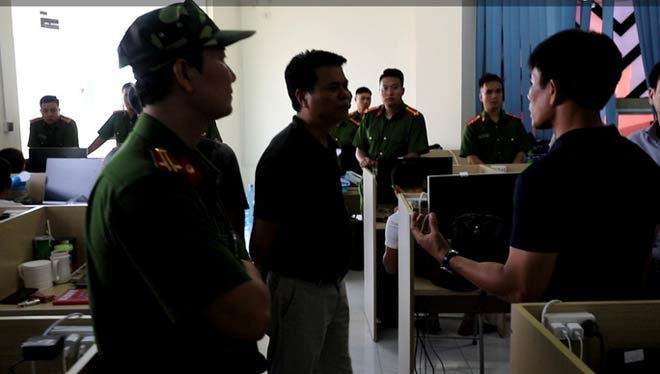 I saw a suspect's computer screen was still on showing big characters shining bright: "Single Lisboa Entertainment". I went to look at this transcript and found some QR codes for his gambling funds and his work account. After reading it, it was a load off my mind. It must be a gambling operation.
But one thing was completely unexpected.
The Vietnamese police arrested nearly 400 people, and they were not from the same gang but 21 different gangs distributed in 49 rooms. We had to complete the interrogation within 24 hours and needed at least 900 police officers.
Who are they?
After the preliminary interrogation we found that most of the arrested people were doing promotion work and a small part of them were involved in fund settlements, recruitment, materials and technology. Many of them come from towns in Shantou, Guangdong and they are brought here by villagers. They are mostly young people in their teens and early 20s.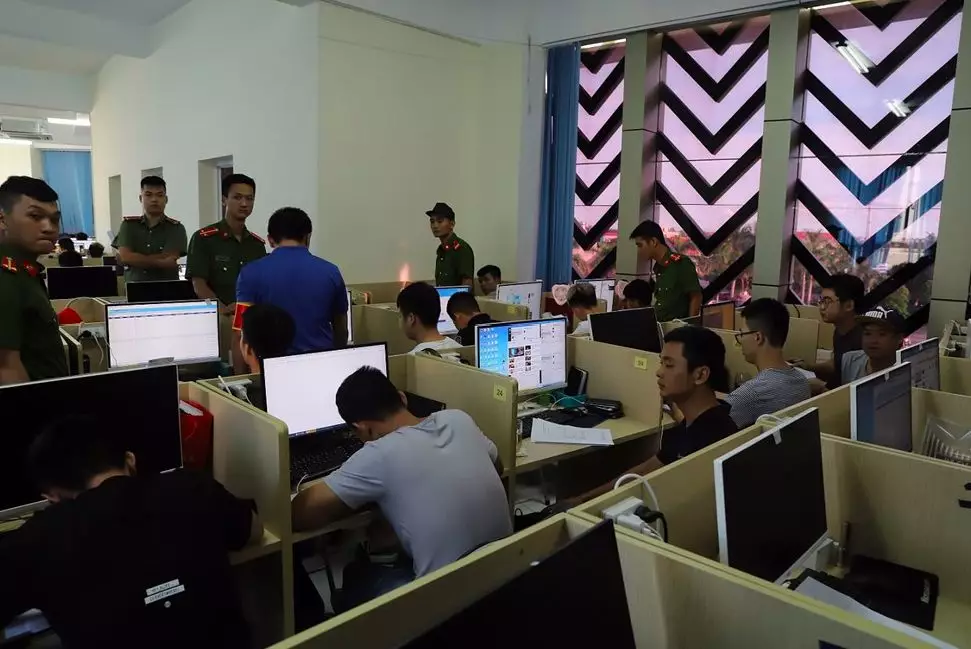 Some of them have recently graduated from university or are still studying. They saw the tempting advertisements and decided to join. When the gang took their passports they couldn't return to China and were forced to stay there helplessly. They can only wait for the Chinese police to send them back home for free.
There was one person called Zhang. At the beginning he gambled himself and he lost everything. So he borrowed 400,000 Yuan and invited dozens of people to join him in Vietnam to promote gambling. After arriving two weeks earlier and settling in and starting to work, the police came.
Although he is also a victim of online gambling, he is also a criminal and cannot avoid legal action.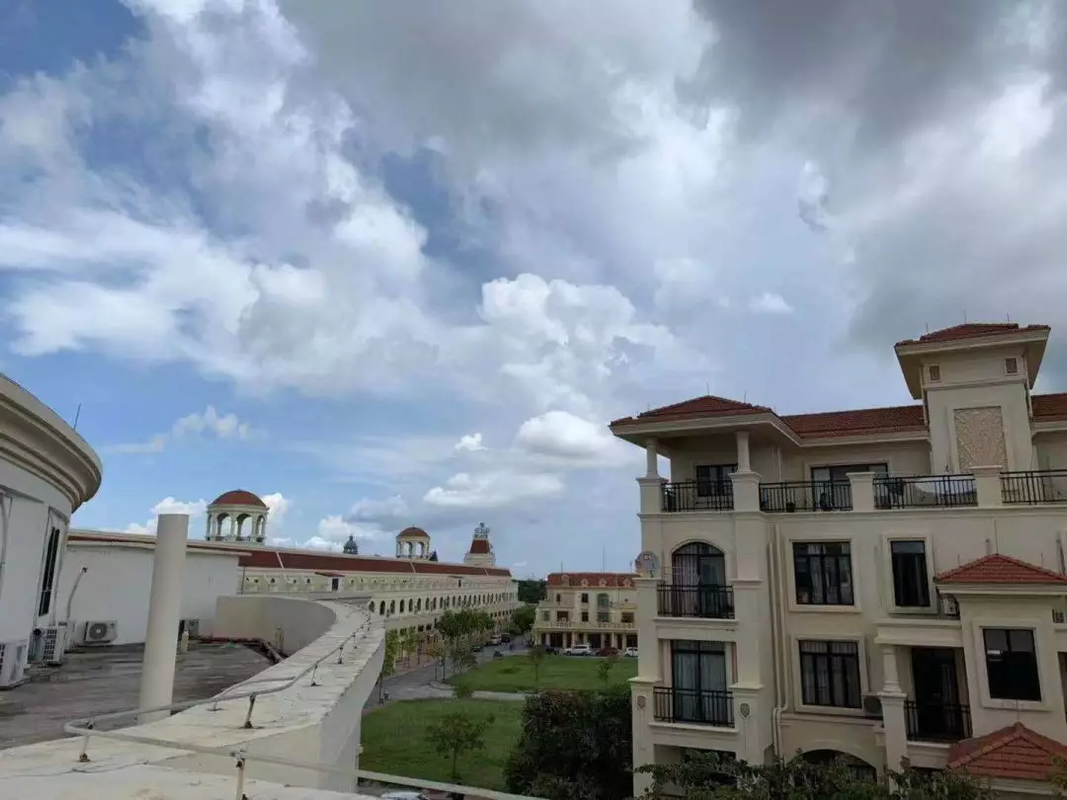 There is also a group called "Grand Lisboa Casino". Although they use that name it has nothing to do with the Grand Lisboa Casino in Macau. It just uses their name to attract people. The casino in Macau does not provide online gambling at all.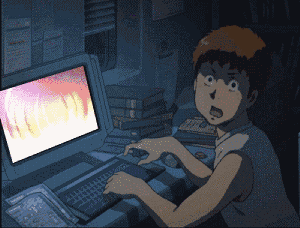 The main operation of this fake Grand Lisboa Casino are Fujian and Shantou. The server is abroad and the computer room is rented domestically. They hire technicians to maintain it at home and abroad and it is organized in family style.
At first they were based out of Cambodia. After the Chinese police went to Cambodia to shut them down a few times, they started looking for new location.
The costs in the Philippines are extremely high, so they set their sights on Vietnam. The tenants of OurCity community told them that Vietnam is safe and also provides internet, boarding and lodging so they moved in. They pay nearly five or six times the market value for rent.
All the people in the village come here. They can say congratulations to each other in prison.
Transfer
When I came out again it was dark and the road was wet. It looked like there had been heavy rain and the dark clouds in the sky had disappeared.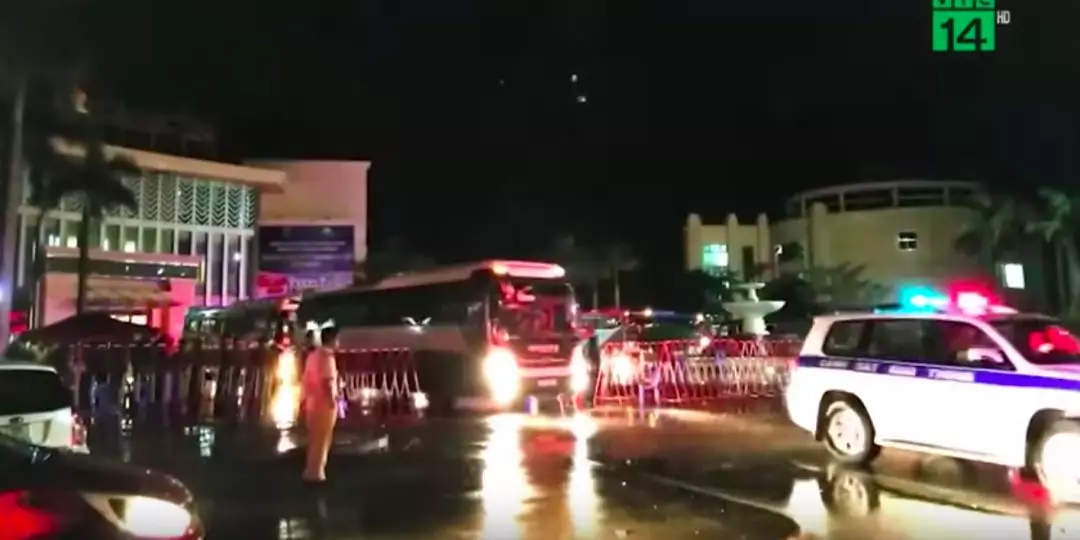 More than a dozen 50 seat buses followed the police cars and lined up like a long dragon in the night sky, with red and blue police sirens flashing.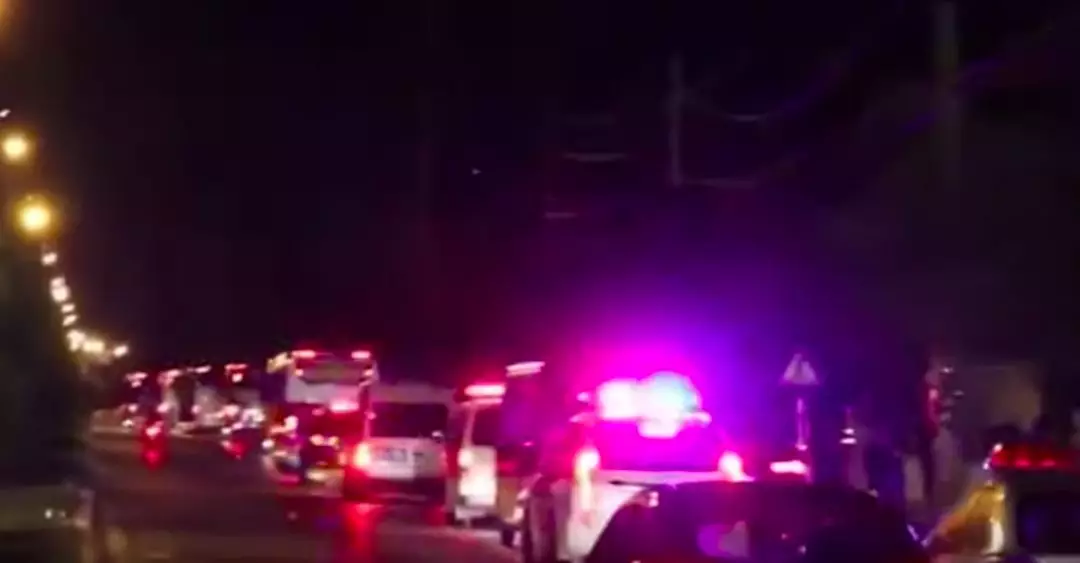 Two days later the suspects were sent to Guangxi. Because there were too many suspects, the Public Security Department of Guangxi and Guangdong Provincial Public Security Department specially organized a large number of police to assist us. The high-speed rail escorted everybody back to Zhuhai.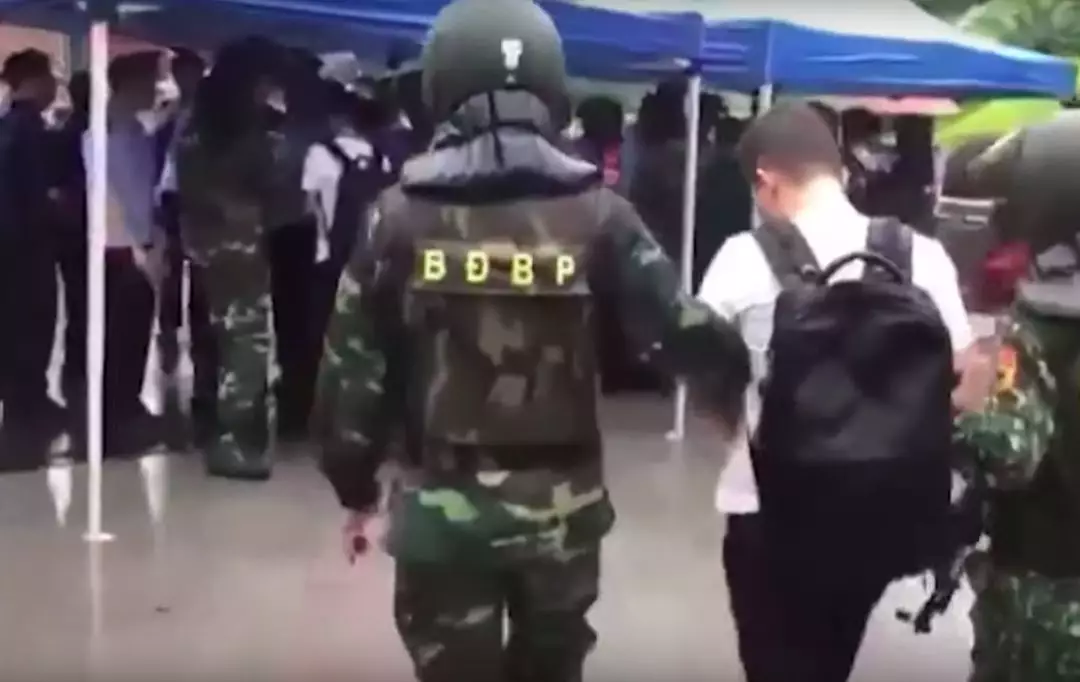 In retrospect, this case was very special. There was no investigation in the early stage and hundreds of people were arrested. The detentions and arrests had to be completed in a very short time. After that, all time must be spent to continue investigating. This is a test of the abilities of the public security agency.
Just like an athlete he must turn his movements into a conditioned reflex to ensure that he can catch a ball when needed.
If you search the internet for keywords such as "the largest online gambling case in Vietnam's history", you can probably find news and photos of this case. It is enough to be written about in history books: over 1,000 police officers joined forces, 21 criminal gangs were taken down, 187 gambling websites, 395 suspects arrested and over 3 billion Yuan were confiscated.
It has once again proven the tremendous effectiveness of our country's governance system and strategies in the past few years.
More and more countries support and cooperate with our forces. Transnational crime fighting is inseparable from international mechanisms and national-level communication, which also confirms that our country is becoming stronger and stronger.
Additionally, over 20 ministries and commissions and jointly fought online gambling using a very magnificent command and coordination structure. We are now closely linked with different city's public security bureaus, each province, each region, international police and various ministries.
2020 is the fourth year that China is officially cracking down on online gambling. After that, our public security organs will maintain zero tolerance for transnational online gambling crimes and curb its development.
Captain Liu
Public Security Bureau of Zhuhai City, Guangdong Province