Companies, Councils, Sports Teams and Individuals are becoming so scared of bad publicity generated by the '
oh I'm offended, offended, oh so very very offended
' crowd, who seem to have more free time to spend on the Internet, protesting (and looting and burning) that they are falling over themselves to prove just how SuperWoke they are.
So along with Little Britain, The Mighty Boosh and The League of Gentlemen, one of the funniest episodes of Fawlty Towers has now been targeted.
If we can no longer make fun of Ze Germans, what is next, making it illegal to mock Le Froggies ?? ('Allo 'Allo will be next for the chop, Mark my words
)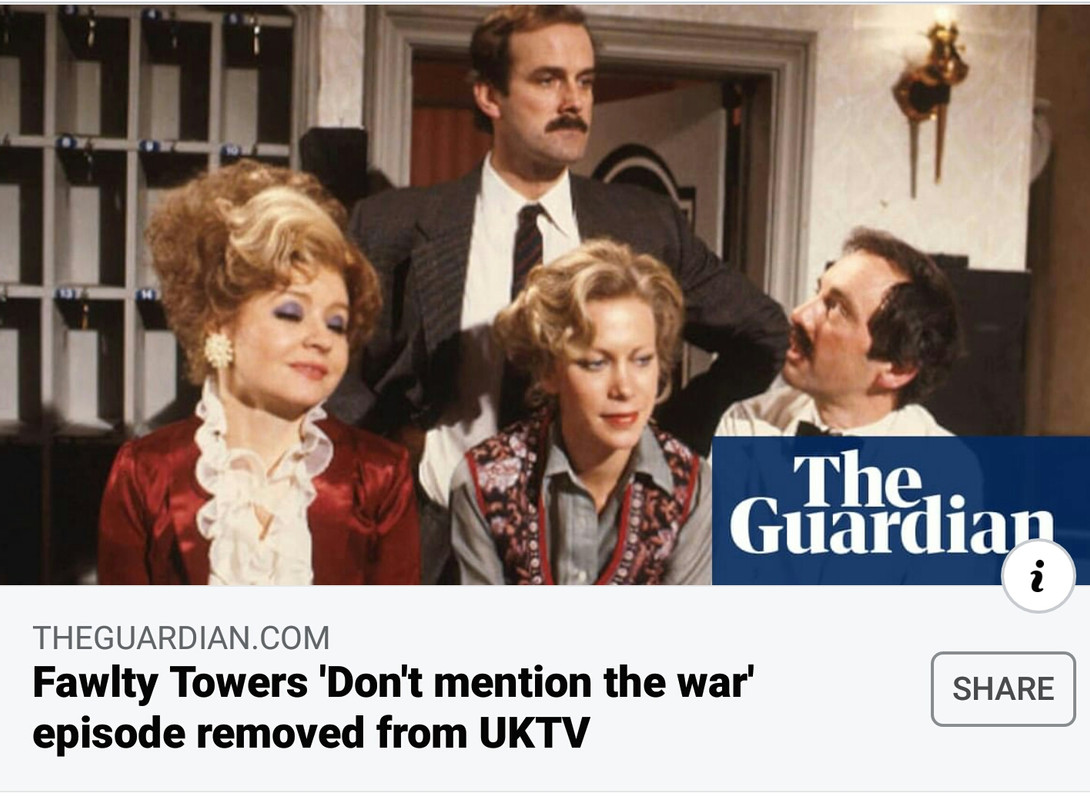 "
An episode of Fawlty Towers famous for coining the phrase, "Don't mention the war!" has become the latest "classic" British television programme to be taken down from a BBC-owned streaming service, as broadcasters continue to conduct a reappraisal of old British television content.
"
https://www.theguardian.com/media/2020/ ... -from-uktv
- right, I am off to watch The Dam Busters (1955), just to cleanse my palate ...