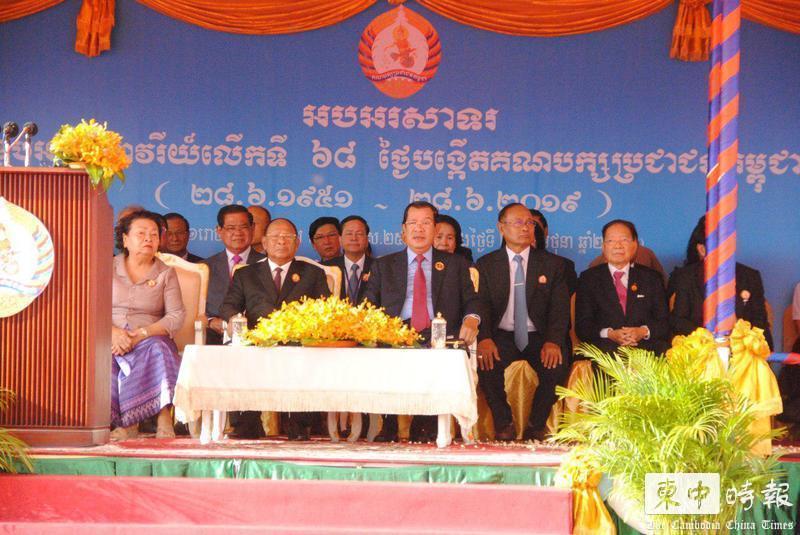 The ruling Cambodian People's Party (CPP) has put a halt to its 69th anniversary party because of the Coronavirus.
The party's Vice President Chairman sent a letter to the National Party Central Committee on 22nd May saying that the 69th anniversary party planned for 28th June was canceled. He further instructed party members at all levels to place banners in accordance with tradition.
Originally known as the Kampuchean People's Revolutionary Party (KPRP), it was founded on 28th June, 1951, and was renamed to Cambodian People's Party in 1991.
Every year on June 28, the CPP holds large-scale celebrations in Phnom Penh with around 30,000 party members. Small parties are also held in the province to celebrate the anniversary of the party.
During the anniversary celebrations in 2019, an Honorary Chairman said that Cambodia had been ravaged by war. For 68 years the CPP has been working with the people to make all kinds of sacrifices to ensure national independence, peace, freedom and democracy. He said that Cambodia will achieve more prosperous development under the leadership of the CPP.
https://cc-times.com/posts/9584