There's an old scam that has resurfaced. Previously the police would turn up at businesses and order them to buy fire extinguishers from the cops claiming this was required in order to be compliant with local laws, and if a business already had extinguishers they would of course be too old or not certified by the fire department.
Their solution is for you to buy new extinguishers from them at a much higher cost than it would cost elsewhere. With many businesses currently closed they are now turning up at private residences targeting expats with the same scam.
Does anyone know about this? Fire police came to our street and got us to buy an extinguisher. Never seen this happen before and never saw anything on the news.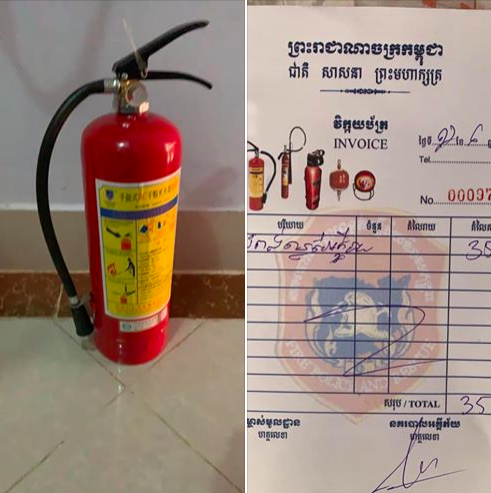 Today, people came dressed in uniforms, and insisted that I should have 3 fire extinguishers in my house. They showed such a paper, although nothing is written about it.

I translate this, and there is no any information that I have to buy extinguishers from them.